Coming up at your library; 
 Computer Classes, 
Pilates, Yoga, English Lessons, Toddler Groups, Drama Acting Groups, Local Police Surgery, 
Creative Writing, 
Councillors Surgery,
 And Many More Workshops, Classes & Events at Friern Barnet Community Library.
Click on below info-banners to see more, or use the top Menu.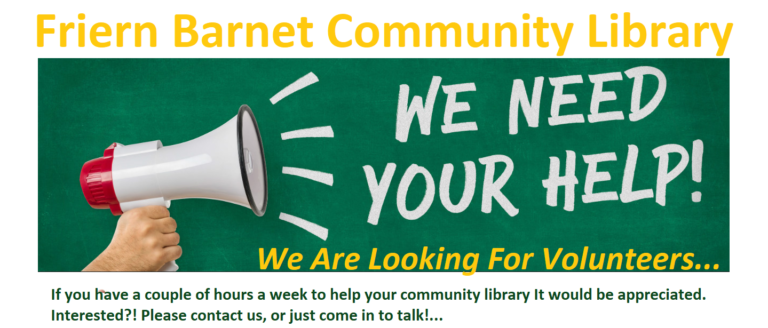 Volunteering for your Library's Community?

 You can join our volunteer team if you have some free time to offer. Request a volunteer application form from staff desk, or see our contact details section on this page to contact us.
 It is a welcoming place for everyone to join, and your help would be much appreciated… Come in!!
To see more about the history of FBCL click here