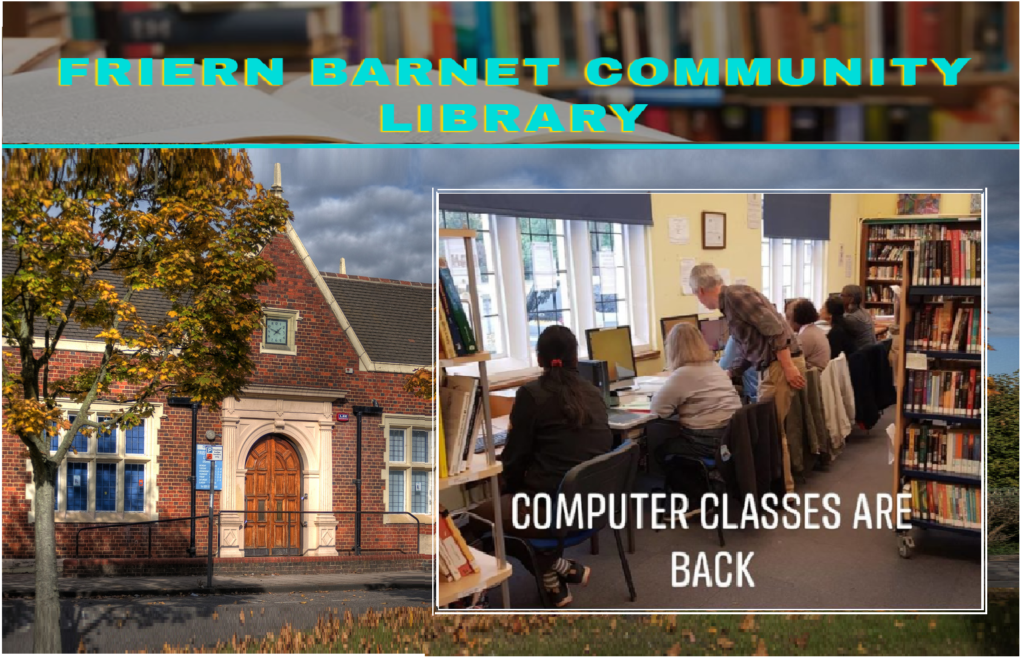 At Friern Barnet Community Library.
We offer a ten week course aimed at beginners or people with little previous experience.
We cover the basics of Word, Excel, Email & Internet.
You can come on Thursday or Friday from 9:30 to 10:10 am.
If you are interested please call into the library to register your interest or call us on 02083610174.
We will contact you to confirm a place is available.
The fee is 20 pound for a 10 week course,
payable in advance on the first day, cash or cheque only.
Feel free to contact us if you have any query.
More At FBCL
Classes / Workshops / Events