Library's Opening Hours;
Mon to Friday  11:00 to 19:00  
Saturdays  11:00-15:00
Forthcoming events
at Friern Barnet Community Library
As this site is getting completed you can also use old site!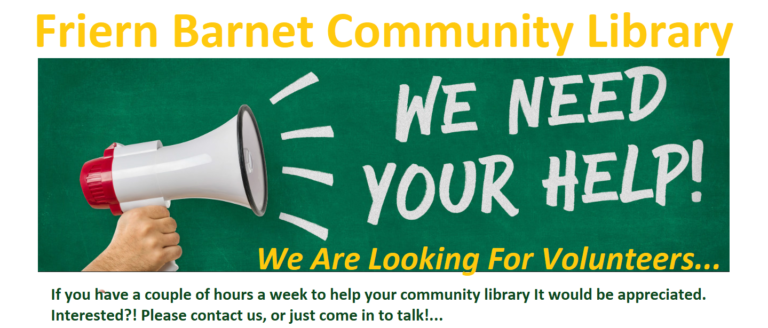 Volunteering for your Library's Community?

 You can join our volunteer team if you have some free time to offer. Request a volunteer application form from staff desk, or see our contact details section on this page to contact us.
 It is a welcoming place for everyone to join, and your help would be much appreciated… Come in!!
To see more about the history of FBCL click here **Some content yet to be updated**